W.E. Integrate Health LLC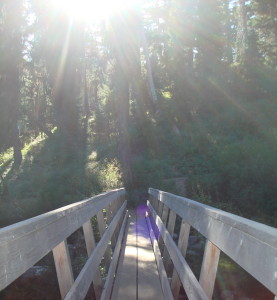 Mission: 
To provide quality health care through the integration of Western and Eastern medicine to help you achieve and maintain
optimal wellness of body, mind, and spirit.
About Practitioner:
Jennie Petrone, MS, LOM, LAT  began her formal journey in health care at West Chester University of Pennsylvania, where she received a Bachelors of Science in Athletic Training, through one of the leading accredited programs in the field.  She achieved national certification by the BOC as an Athletic Trainer (ATC), and is licensed to practice in PA & NY.
Jennie has over ten years experience in sports medicine, providing quality care to physically active patients of all ages.  She has worked in physical therapy clinics, and provided AT services for youth, collegiate, and professional sports. To enhance her skills, she received Certified Strength & Conditioning Specialist (CSCS) status, from the NSCA.  In addition, active advocacy for youth sports safety has also been a passion.
She sought a holistic and natural approach to improve health care and serve more citizens. Therefore, she furthered her education with roughly 3,000 hours of study at Pacific College of Oriental Medicine, one of the most reputable institutions of its kind in the US.  While most of her time was spent at the New York City campus, she expanded her learning and experience with multiple terms in beautiful San Diego, California. Through the accredited program, she attained a Masters of Science in Traditional Oriental Medicine and Bachelors of Professional Studies.  She achieved national certification by the NCCAOM as a Diplomat of Oriental Medicine (Dipl. OM), which includes acupuncture and Chinese herbology. She is a licensed practitioner of Oriental Medicine in PA.
Jennie is pleased to return to northeast PA, and excited to bring more natural healing options to better serve the area. She is grateful to have the opportunity to help you grow in wellness of mind, body, and spirit, and empower the greatest key to your health, You.